Orchard Road
is a busy area of Singapore teeming with shopping malls, traffic, and the hustle and bustle of tourists and locals alike. Nestled among the malls and entertainment is
Emerald Hill
, a quiet historic neighborhood lined with beautiful terrace houses that date back to the early 1900's.
Walking along Emerald Hill Road is like walking into Singapore's past. The homes used to belong to some of the city's wealthiest residents, including many members of the
Peranakan
community. Homes in the area are still very expensive. One terrace house had a "for rent" sign asking for S$17,000 a month (it was about 4500 sq ft, to give you an idea what you'd be paying for).
Old homes on Emerald Hill Road with a huge mall in the background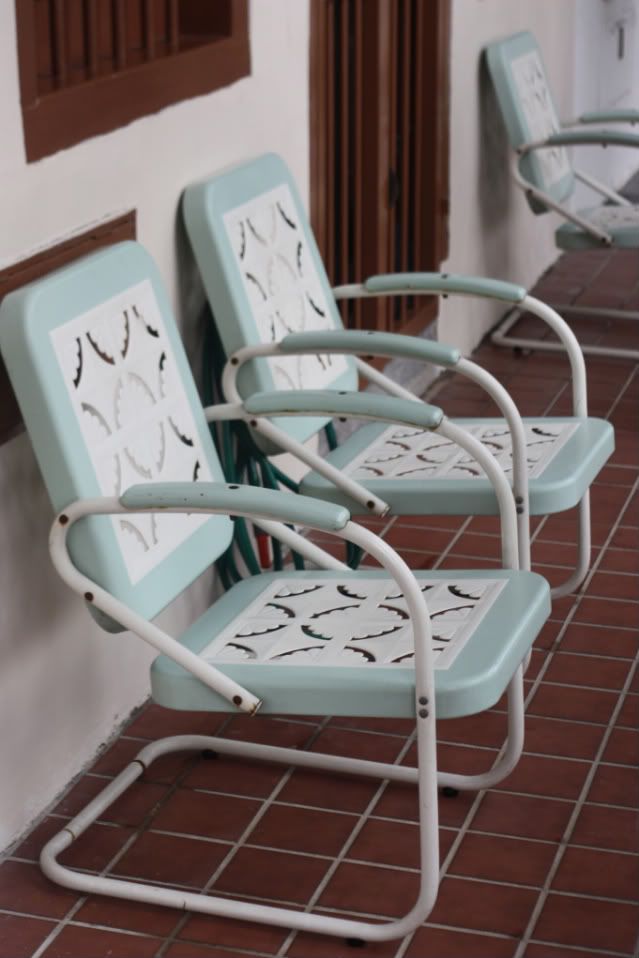 Beautiful tiles along the walls
Some of the terrace houses closer to Orchard Road have been turned into businesses, but for the most part this area is still largely residential. Although the area is literally a few steps away from Orchard Road, the neighborhood is very quiet and peaceful. It's so easy to get lost in the serenity of Emerald Hill.