A devotee in the "dismantling area" of the temple. After they had completed the procession to the temple, they were taken to a tented area where the devotee had people to help him remove the kadavi and spears.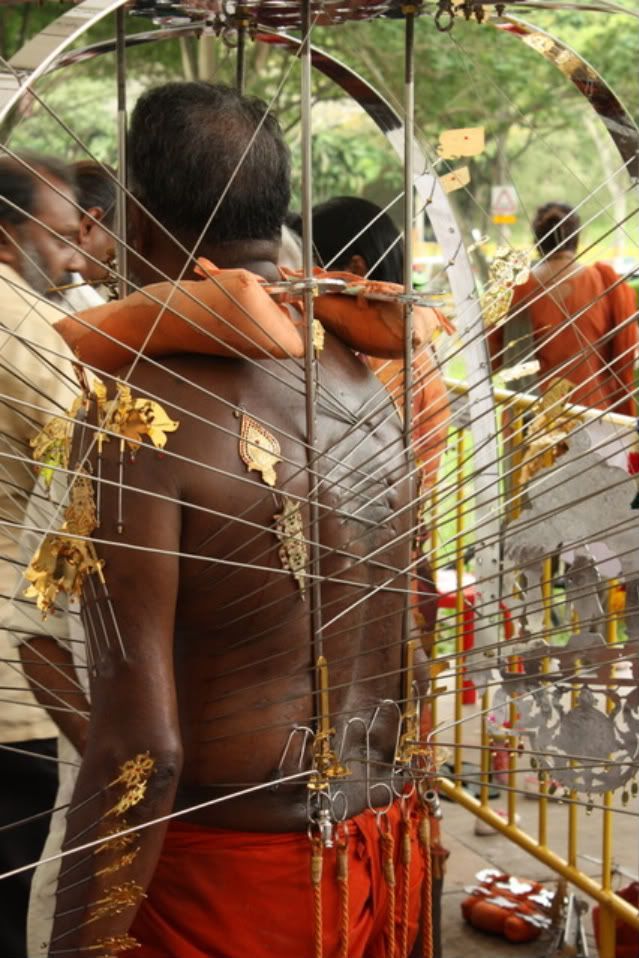 Another devotee waiting for his kadavi to be dismantled. This man seemed so relieved and was actually smiling afterwards.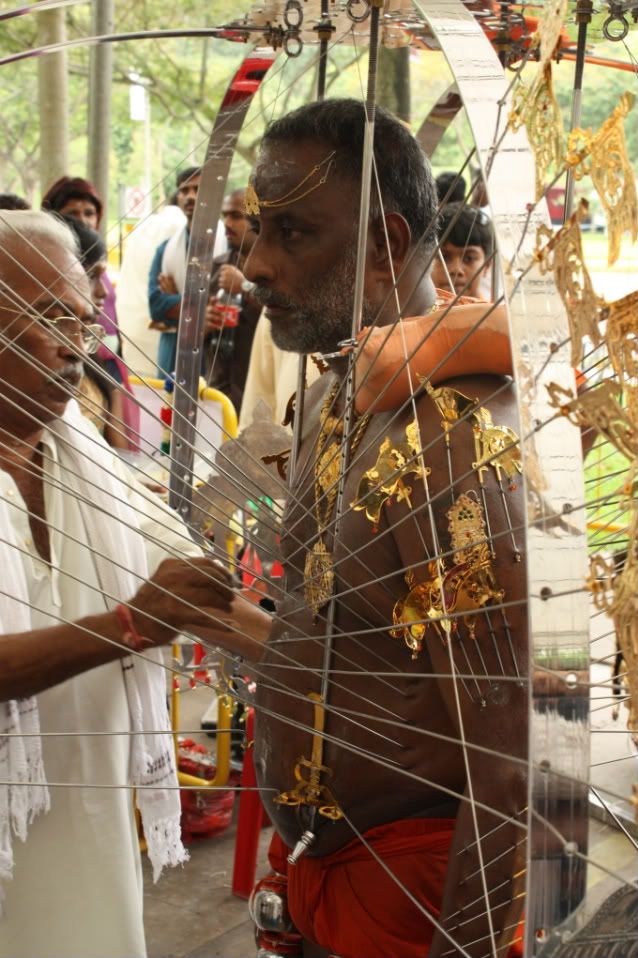 Some of the removal of the spears actually required tools!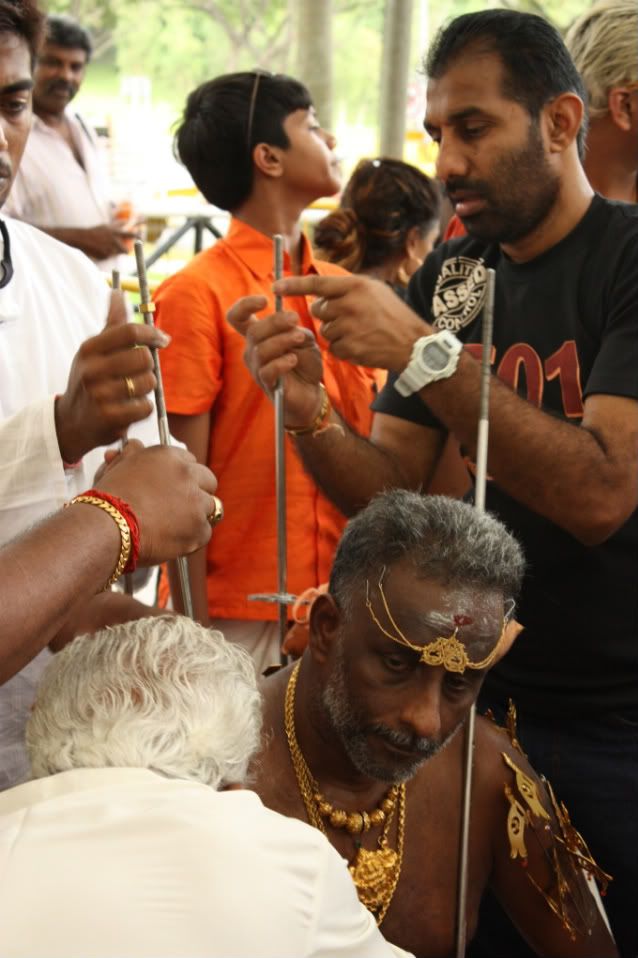 His expression says so much.
I arrived around 3 pm near the end of the procession route, but Thaipusam lasts all day and night. I think next year I'm going to get up early and witness the beginning and walk the entire procession.
There is so much to experience at Thaipusam. The bright colors of the kadavis and the clothing of the people in the processions, the smells of incense burning and ashes, the sounds of beating drums and people chanting... all of it so beautiful. Thaipusam left such an indelible impression on my memory.