Luggage from our most recent trip to San Jose
We recently returned from a month-long sojourn to our native California, and with us came six very heavy pieces of luggage full of stuff (we only flew over with two pieces of luggage each). It's inevitable not to stock up on some of our favorite things we left behind, whether it's by going shopping at our favorite stores or simply digging through our belongings in storage. Here are some photos of random things we brought back with us:
Fluffy bath sheets and my favorite blankets, perfect for cool nights or going to the beach.
A panini press and a dutch oven. These weigh about 15 pounds each!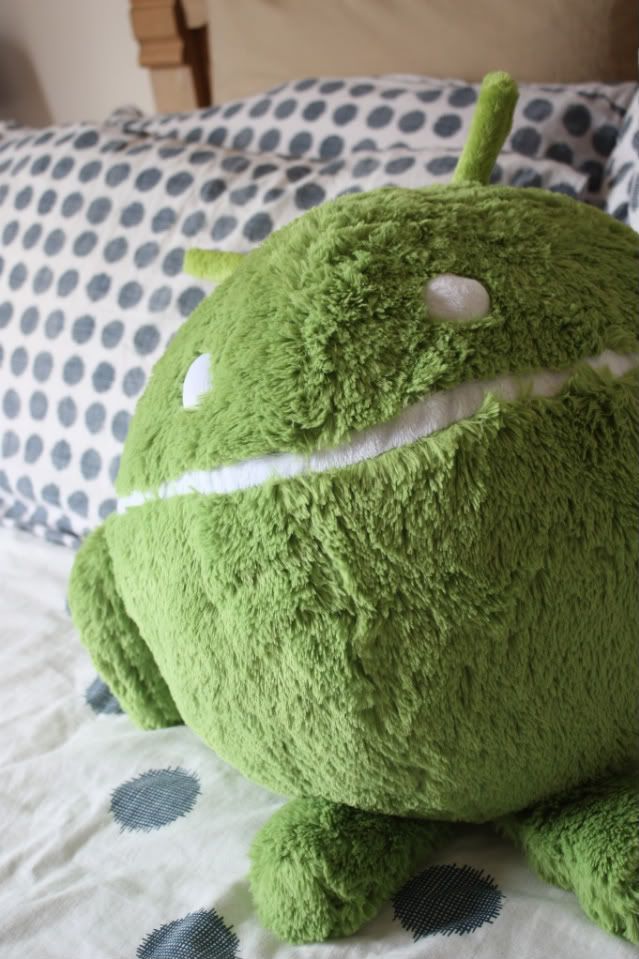 This enormous Android plush.
Sixty pounds of dog food. It was cheaper to buy it in the US than here in Singapore.
A new rug for the office.
Also packed in our suitcases but not photographed: ingredients to make beer, a cheese-making kit, wine, lots of books, spices and meat rubs, a new welcome mat for the front door, a rug for the kitchen, and lots of cereal. I found paper slips in a few of the bags indicating that the TSA searched our luggage; I wonder if they thought we were weird for packing such random things in our bags or if they're used to it.
It is possible to find items like those we brought with us in Singapore, but they are often really expensive. We can't justify spending that much on the things we left in storage at our parents' homes. So instead we keep a running list of things to bring back from the US the next time we go and become our own importers of the things we like.
To our fellow expats, what are the types of things you have brought back with you from your trips home? What do you miss that you left behind?