One of the popular things to do in Kota Kinabalu is to drive about three hours to get to the Poring Hot Springs. There are pools for people to swim in the hot water coming from the springs. Another attraction at Poring Hot Springs is the canopy walkway. It's a very short and easy hike to the walkway and an even shorter walk across the bridges. If you're afraid of heights, this is probably not for you.
If you want to walk across the canopy walkway, be prepared to pay a camera fee.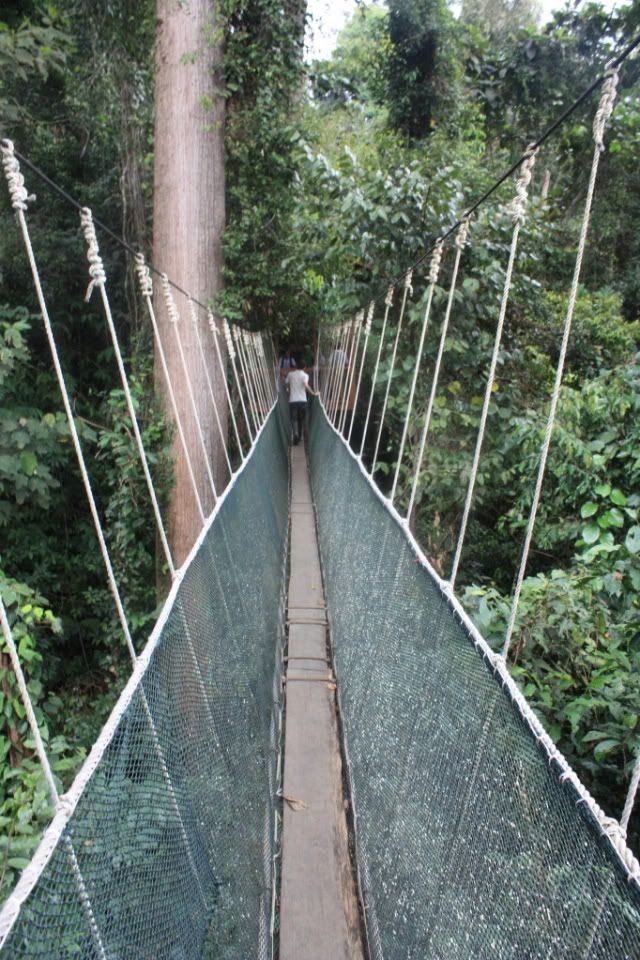 Our guide told us that the original canopy walkway was being repaired because a tree fell across one of the bridges,
so the one we walked on was built to be used while the original one is repaired.
Past the gate to enter the canopy walkway is a trail that takes you to the Kipungit Water Fall.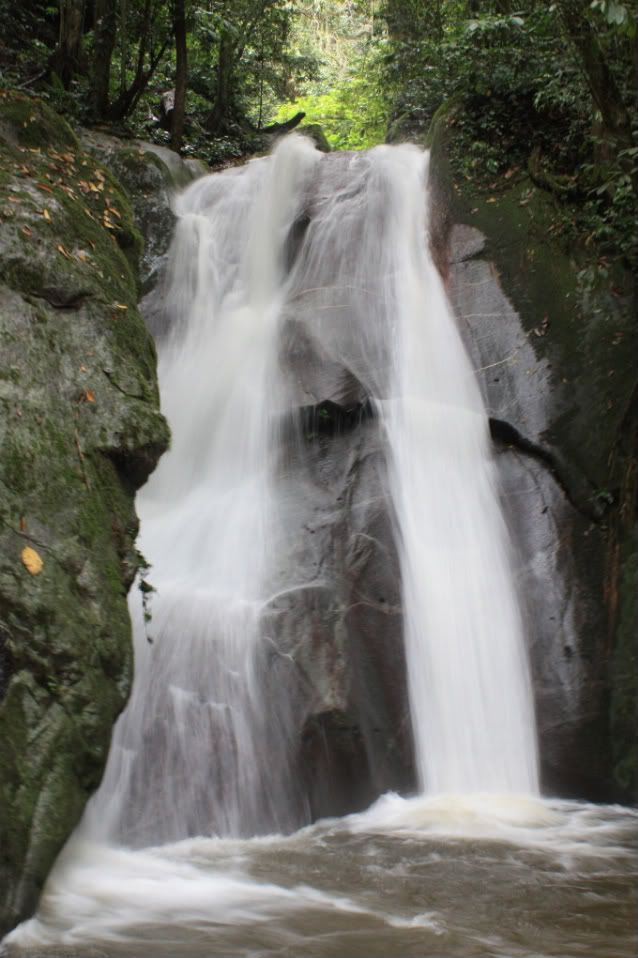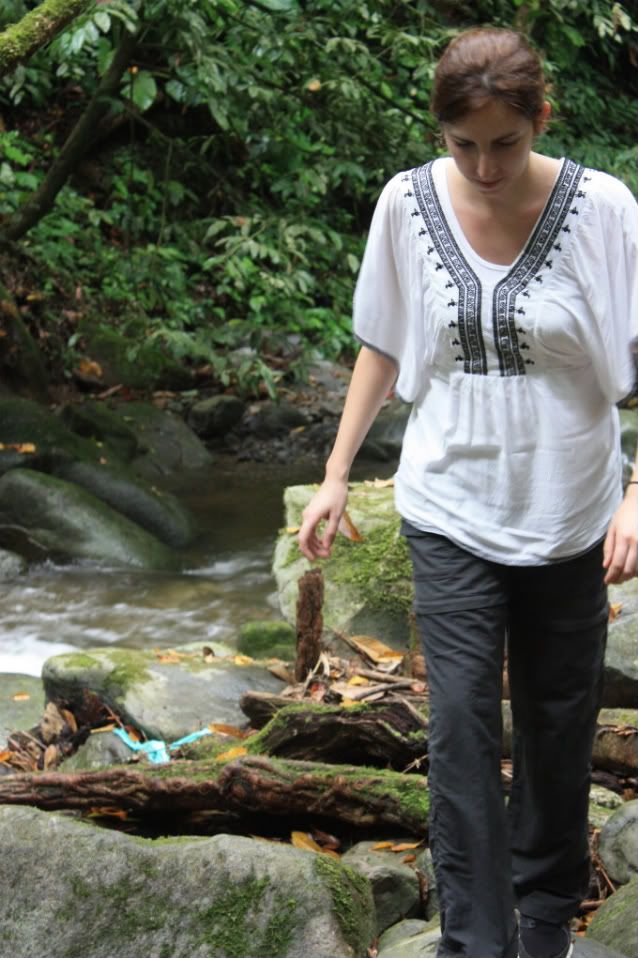 Besides the canopy walkway and the hot springs, there are trails and gardens to enjoy at Poring Hot Springs.
If you bought a ticket to Mt. Kinabalu Park, bring your ticket stub to Poring Hot Springs and the entrance fee will be waived. Entrance to the canopy walkway costs RM3 for locals and RM5 for tourists.
It was a pretty short trip (I think we were here for about two hours) to Poring Hot Springs and nothing really to write home about. I was annoyed that we were charged for our cameras in addition to paying for the canopy walkway admission. There is a Rafflesia Research Centre on site so if you come, hopefully you'll get a chance to see the
Rafflesia in bloom
.