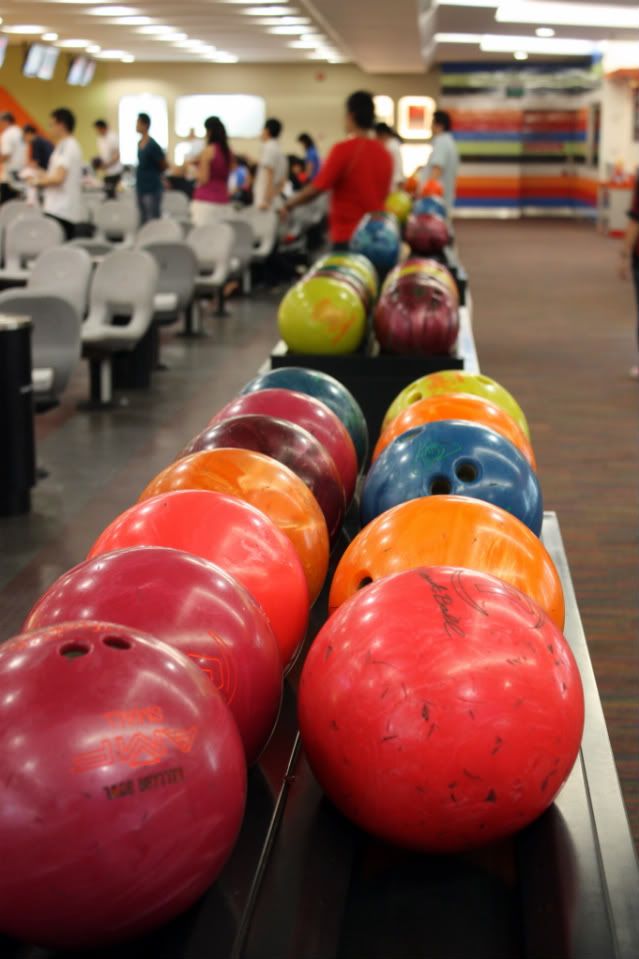 One of the good things about living out here in Singapore is that our schedules are relatively open, allowing us the luxury of going on dates more often than we used to. The most important commitments on our calendars are to each other; this has made us think differently about how we spend our time together. Hopefully it is habit we can keep once we eventually move back to the US and get back into a different, less spontaneous routine.
A few weeks ago we went bowling at
Kallang Bowl
(at Kallang Leisure Park). Jeff's much better at it than I am. We played a few games and remembered how fun it is. Hearing the sound of pins crashing always reminds me of school field trips to the bowling alley. Every bowling alley smells the same, have you noticed?
Please don't forget to vote for me in the Singapore Blog Awards, where I've been nominated as a Best Travel Blog finalist! Click here to go vote!