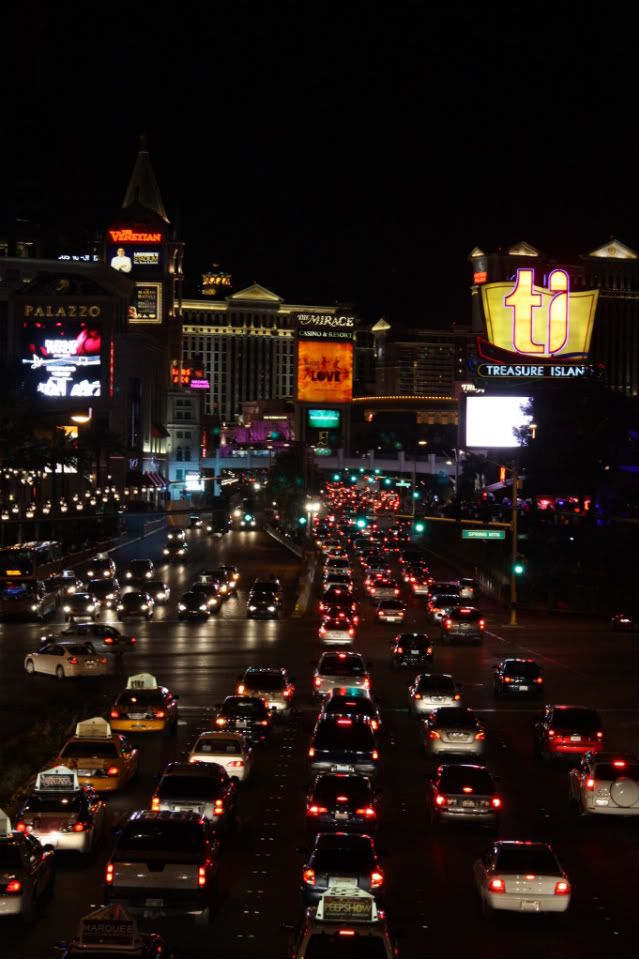 My weakness: the penny slots.
Chinese guardian lions at the entrance to the Wynn. I wonder if they're to entice and encourage Asian gamblers? After living in Asia and seeing these everywhere, I can't help but wonder.
Vegas is such an odd world. At night, everything glimmers and impresses you with its extravagance. During the day, you see just how artificial and gritty the place actually is. We saw a homeless encampment yards away from a casino on our way to the hockey rink. It seems as if there are just as many churches as there are bars in Las Vegas. Everyone comes here looking for something. I wonder if they find it.
My favorite place in Vegas is
the Wynn
. It is beautiful, luxurious and the shops, in my opinion, are some of the best on the strip. Jeff and I aren't really gamblers; we sit at slot machines long enough to get a few drinks out of it and that's about it.
The last time I was in Vegas, I won $300 on a penny slot machine at the Wynn. I used $100 of my prize money to buy Jeff's silence while I spent the rest of it on shoes (best hundred bucks I've ever spent). I tried my luck at the penny slots again this past weekend, but ended up losing all my money. The house always wins.